Indulgence Towels 630GSM
Towels come in different weights of cotton called GSM. This stands for Grams per Square Metre which is a measure of how much cotton the towel is made from. In general terms, the higher the GSM the more cotton used, and the heavier the towel.
630GSM Indulgence Towels (Hilton Spec)
This Eco-friendly, 100% cotton towel has hems sewn on all four sides for durability. It is suitable for both the Hospitality Industry as well as domestic use, as it is super soft and ultra-absorbent and quick drying. This 630gsm towel offers complete comfort and luxury. Colours include Mocha, Charcoal, Duck-Egg and White.
Made from 100% all-natural cotton
All four sides have sewn hems for durability
Eco and environmentally friendly
Super soft and absorbent, quick drying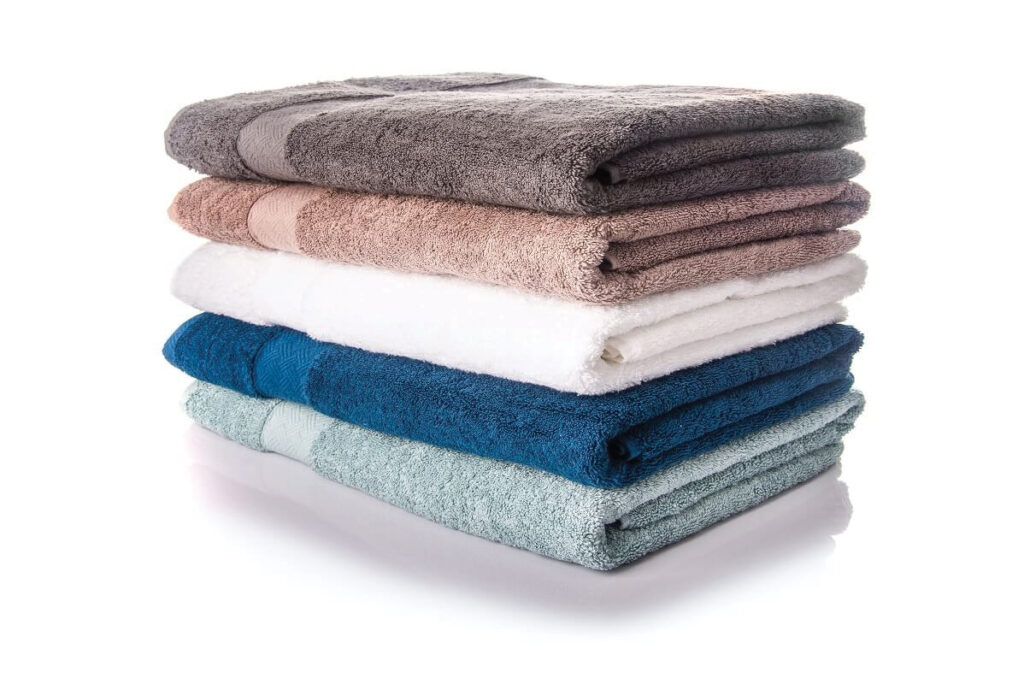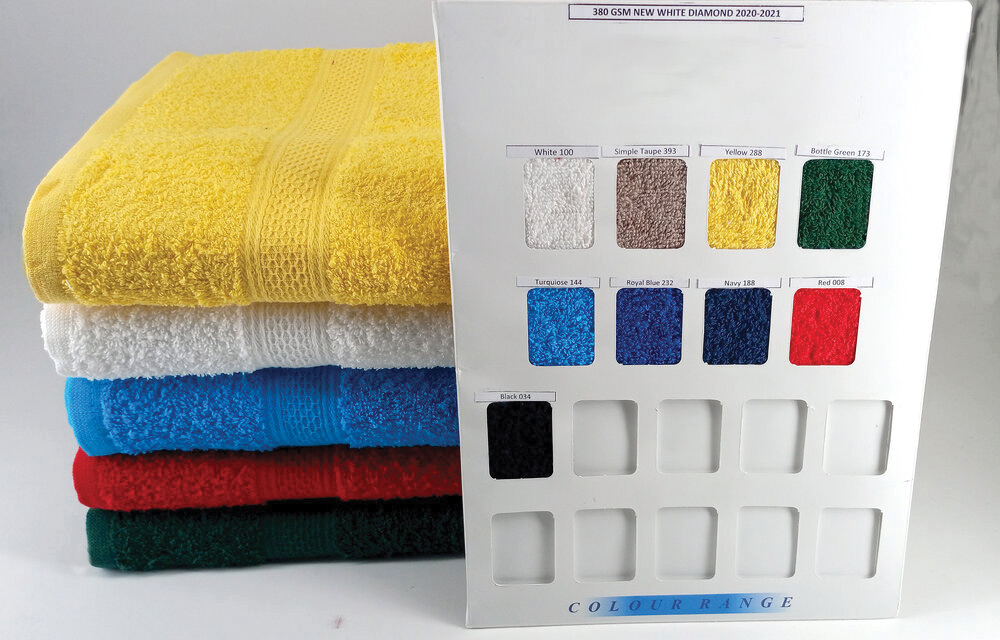 White Diamond 380gsm Collection
Super Soft + Quick Dry Towel
Nortex White Diamond towels are Eco-friendly, 100% Cotton Towels, Absorbent and Quick drying. They have a light yet super soft feel. With a multitude of bright colors available, you will love these everyday towels from Nortex.
Available in all sizes:
Face 30 x 30 | Guest 30 x 50 | Hand 50 x 90 | Bath 70 x 130 | Bath Sheet 90 x 150 cm
The Ultimate Snag Free
Special Knitted for Hospitality Industry.
Snag Free® towels are manufactured with a unique warp knit construction, to prevent pulling or snagging. These towels are more durable than their woven counterparts, and withstand more washes than normal towels. Nortex Snag Free® towels are the preferred choice by the hospitality industry due to its durability, high absorbency and soft touch.
Available in all sizes (cm):
SFL LIGHT (485 GSM* / 440g/m2)
Face 30×30 | Hand 50×90 | Bath 70×135 | Bath Sheet 85×150 cm
SFH HEAVY (600 GSM* / 550g/m2)
Hand 50×90 | Bath 70×135 | Bath Sheet 85×160 | Bath Mat 50×75 cm