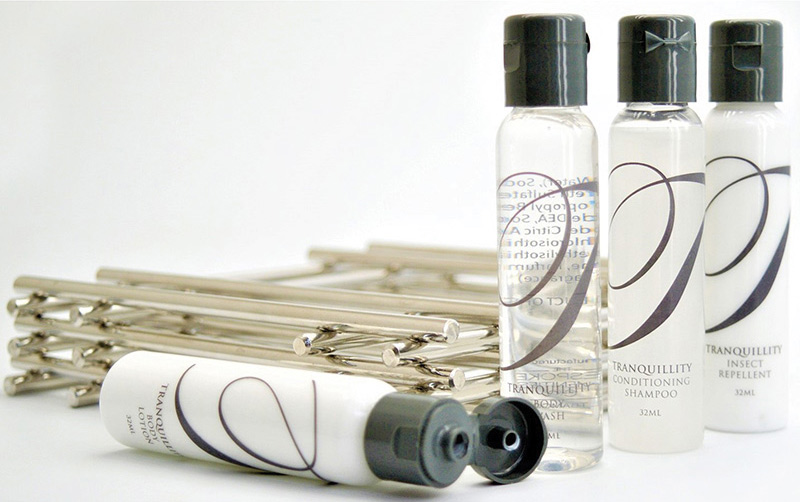 Tranquility Range
It's that feeling of well-being as your shoulders relax under the sun's gentle warmth, while a sea breeze dances on your senses. It's the way we feel at our very best when we're not enclosed by walls, but immersed in nature's bounty. Refreshed and redesigned with a fresh, herbal and marine fragrance the new Tranquility is designed to bring pleasure to your guests. This popular fragrance will sooth and refresh even the weariest traveler. It suits any establishment wanting top-class, affordable amenities for their guests.
B11 BOTTLES
Packaged in 100 units
Product Info
TRACS32 – 32ml Conditioning Shampoo
TRABW32 – 32ml Body Wash
TRABL32 – 32ml Body Lotion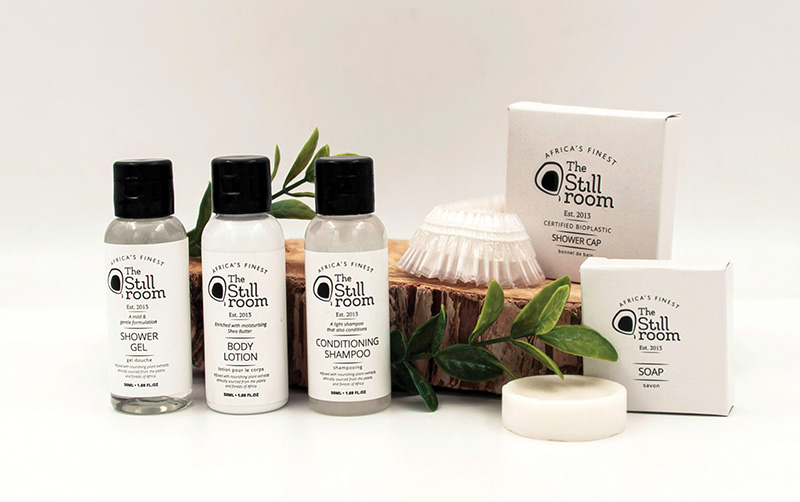 The African Still Room
A tribute to the timeless and classic, a nod to the small things in which life's greatest pleasures lie: a morning sunbeam reaching through a window, warm water bringing life to sleepy senses, the uplifting scent of lemon on freshly showered skin. This simple and elegant range of tubes is perfect for hotels in search of neutral colors and beautifully simple design The African Stillroom logo takes its inspiration from the Spekboom tree, a South African world-beater in its ability to consume carbon and produce oxygen.
The Stillroom Bundle
100x The Stillroom Body Wash (50ml)
100x The Stillroom Body Lotion (50ml)
100x The Stillroom Conditioning Shampoo (50ml)
100x The Stillroom Soap Bar (25g)
100x The Stillroom Shower Caps (Certified Bioplastic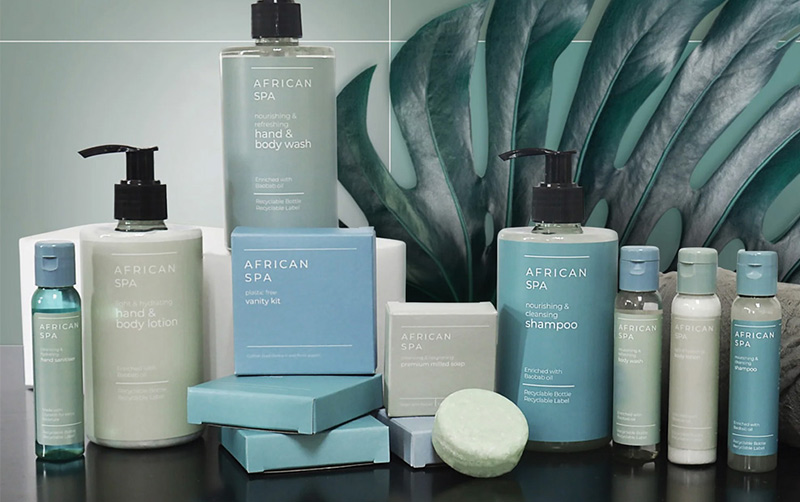 African Spa
African Spa gives a citrus jolt of energy and wellbeing to start the day on a high note. In A World Where Everything Is The Same, We've Done Something Different.
This range is now Eco-friendly.
Pack Includes:
30 x Conditioning Shampoo (32ml)
30 x Body Wash (32ml)
30 x Body Lotion (32ml)
60 x 25g Flow Wrap Guest Soap
30 x Shower Cap